Excavator buckets
Inami Plant
Our buckets for hydraulic excavators are available in a variety of sizes and configurations suitable for a wide range of applications. The use of welding robots enables us to fabricate even small production lots of consistently high quality.
Fabrication process for hydraulic excavator buckets and fuel tanks
*Click on each photo to enlarge.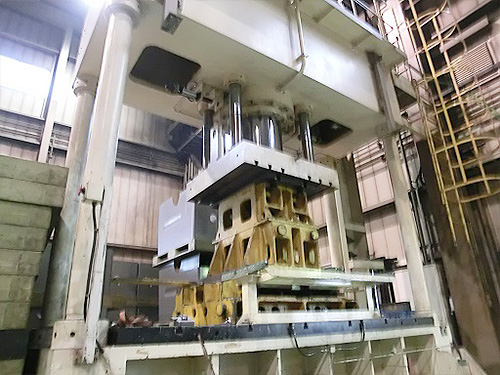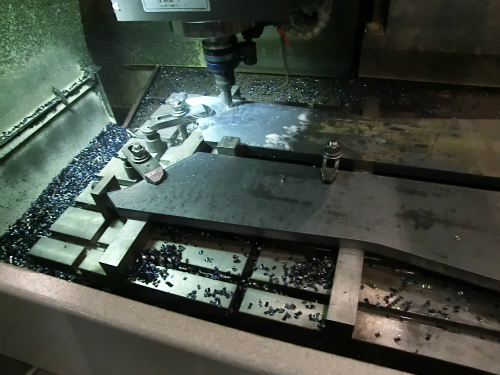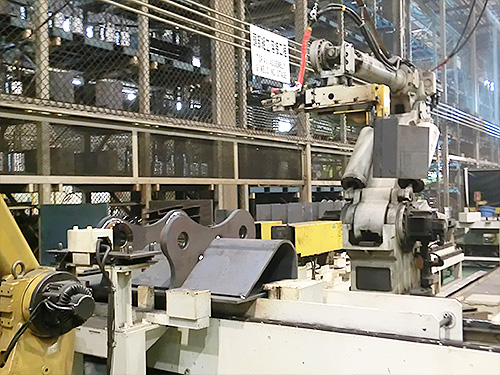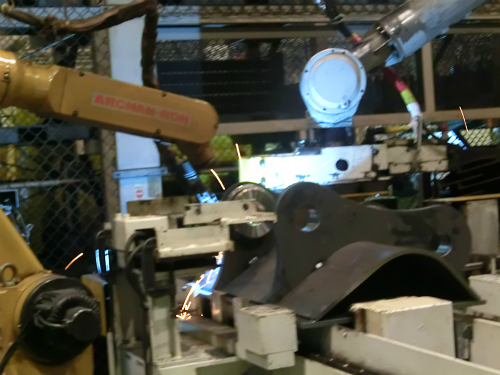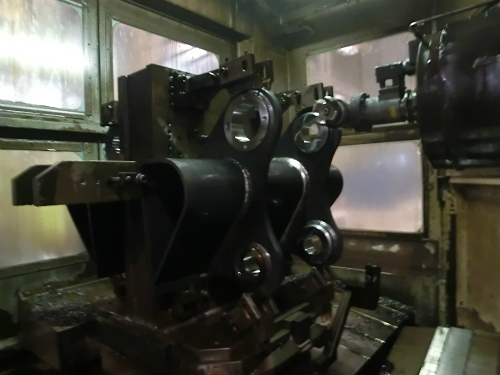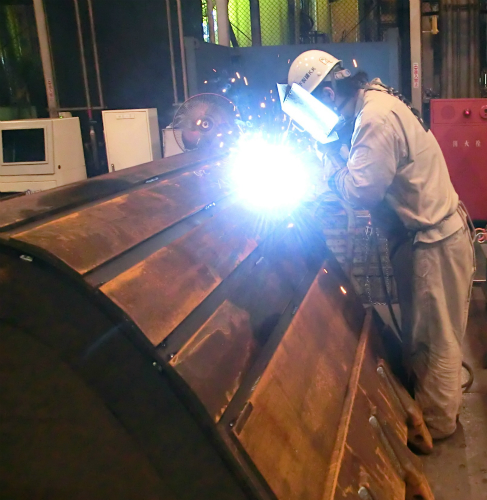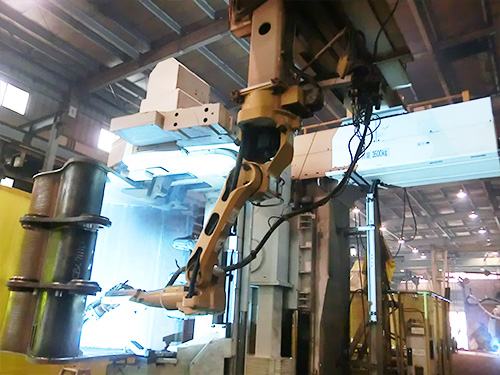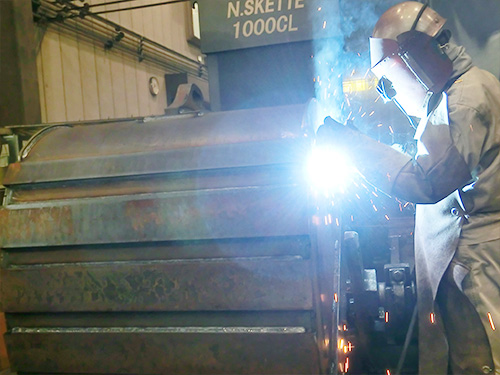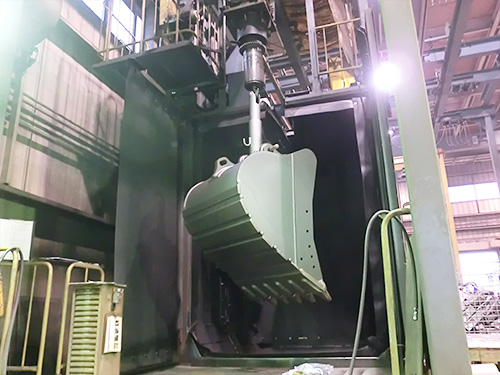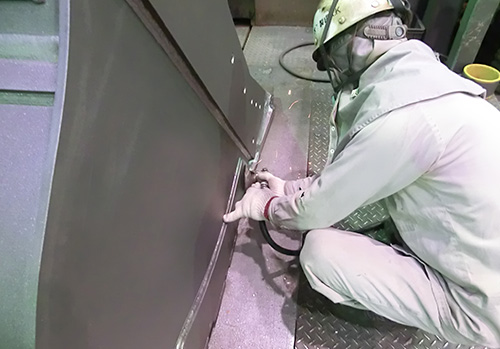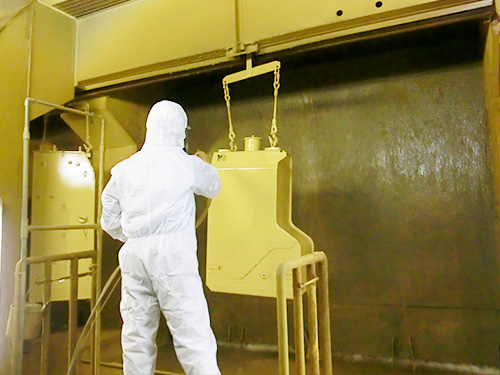 The integrated manufacturing system at our Inami Plant features a robotic welding system, machining equipment, and stamping presses as well as a shot blasting and painting line. Our extensive experience and proven expertise in manufacturing enables us to undertake the timely fabrication and delivery of high-quality products.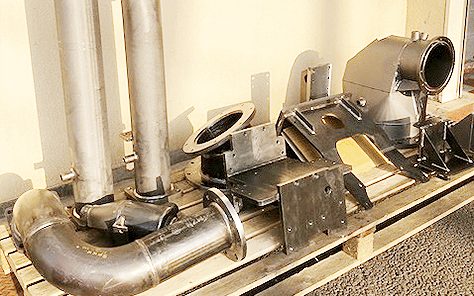 Parts and accessories for marine and automotive diesel engines
Tsuchiyama Plant
We undertake the flexible manufacturing of sheet-metal and machined parts, including brackets, ducts, and manifold piping for both marine and automotive diesel engines. We also offer express manufacturing and delivery service.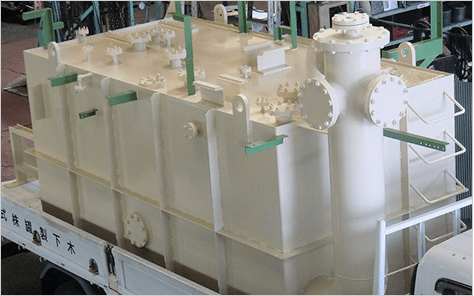 Industrial storage tanks
Tsuchiyama Plant
We offer custom individual fabrication of industrial storage tanks, mounting racks, and other appurtenant equipment of any size and type.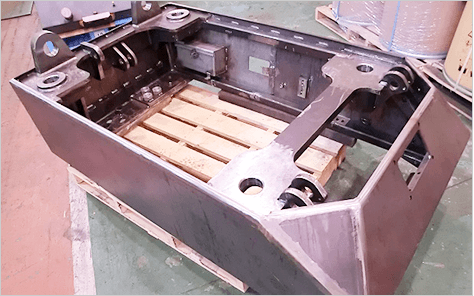 Components for construction equipment
Tsuchiyama Plant
We undertake the fabrication of machined parts for construction equipment that will meet all customer requirements for quality, cost, and delivery time.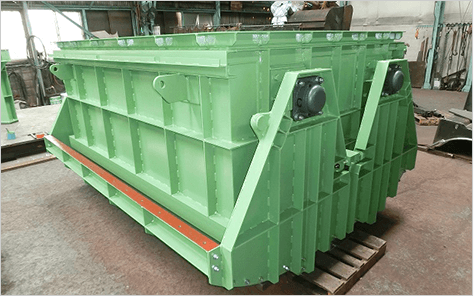 Equipment for industrial incinerators
Tsuchiyama Plant
We undertake custom fabrication of storage bunker and other hopper-equipped, flip-up storage containers to meet the requirements of any project.